The Dylan Howells Foundation are proud to announce the latest addition to their roster of young athletes.
Mai Sullivan has only been playing Ice Hockey competitively since October 2021 but since then her progress in the sport has been remarkable, despite receiving a potentially career ending injury in April of last year, which resulted in Mai having an operation to install a plate and 4 pins in her left ankle.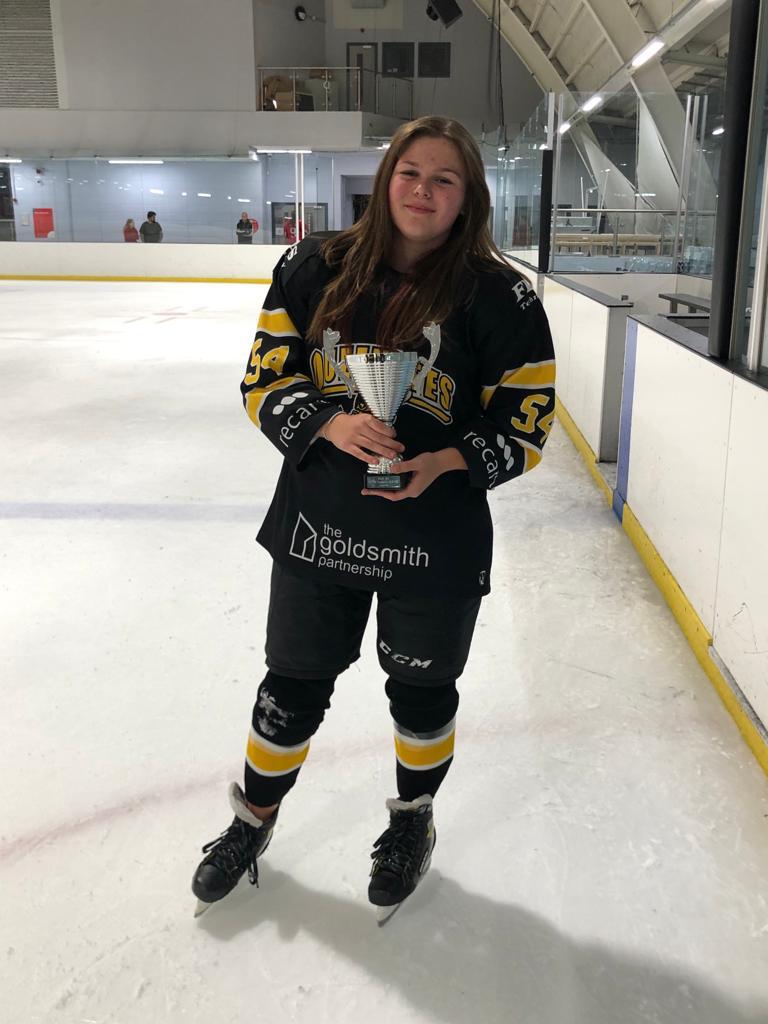 Mai returned to competitive Ice Hockey in June, taking part in the British Women's Ice Hockey Friendly Tournament (BWIHFT) representing the Streatham Storm adult ladies' team – where she was the youngest player by 10 years. She has continued to train hard to rebuild fitness and in addition to Streatham Storm also plays for the Ice Bees (U16), Fire Bees (adult) and Slough Jets (U16). This commitment has resulted in her being selected for the Elite Player Pathway and an invitation to trial for England. 
The Dylan Howells Foundation is providing funding to help with the costs associated with an incredibly hectic training and competitive schedule. We are excited to be a small part of Mai's journey and look forward to sharing more news as 2023 unfolds. 
Good luck from all at the DHF, Mai!