As part of our series of reports from our sponsored young people during the continued COVID-19 period, sailor Finn Morris lets us know how the pandemic has altered his plans for the year and how he has adjusted to the restrictions:
Recently it's been great to get out sailing more regularly, even if there have been very few competitive events. I've made some big decisions about the class of boat I'm going to sail in future and my "mini-moth" lockdown project has progressed a lot.
Since the start of lockdown I've grown taller and put on quite a lot of weight, from 41kg to 48kg. This means I'm above the optimum weight for the Optimist class and with so few events taking place, I found I wasn't learning as much as I wanted. So with my coach and parents, I decided that after 5 years racing the Optimist, it was time to move classes. It was a difficult decision because based on my 2019 results, I was invited to sail on the British team for the Europeans, currently scheduled to take place in Slovenia in October, but with limited events to practice and uncertainty about being able to travel if the event takes place, I decided it was best to move on.
I decided I will move into the 29er class, which is a much faster and very challenging 2-person youth boat. As a comparison, the 29er has almost 30x more sail area than an Optimist and I'll be competing against sailors aged up to 19. It is an exciting challenge that I am really looking forward to. The 29er is the most popular youth class in the UK and internationally and it's a feeder class to the 49er, which is the Olympic high performance skiff class. Currently I'm training for my first event, which will be in Weymouth in a few weeks time. My crew will be one of my best friends from Optimists.
Training in the 29er at Hayling Island: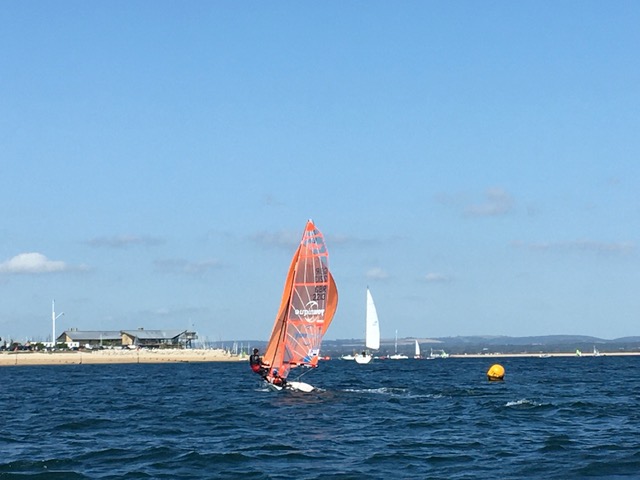 My lockdown project to design and build a mini-Moth got lots of interest and I've been working on it when time allows. Since my last update, I've finished the hull and painted it, made carbon fibre tubes for the racks, made these and added the tramps. I've started fitting it out and you can see from the photos that it looks close to being finished, so when I can refine the control systems and make a few tweaks to the foils, I plan to take it sailing.
Mini-Moth lockdown project getting closer to completion: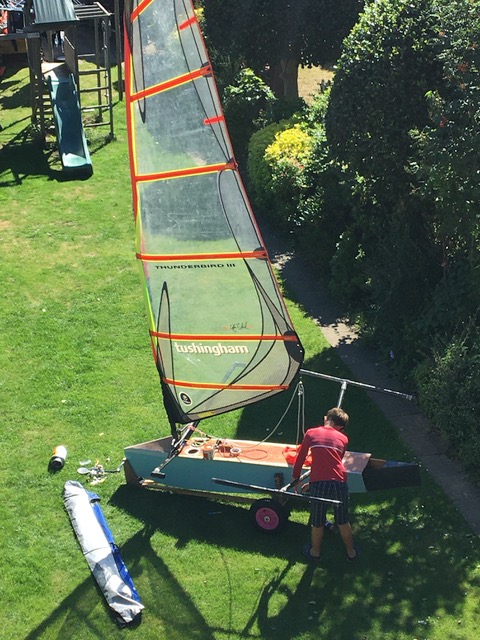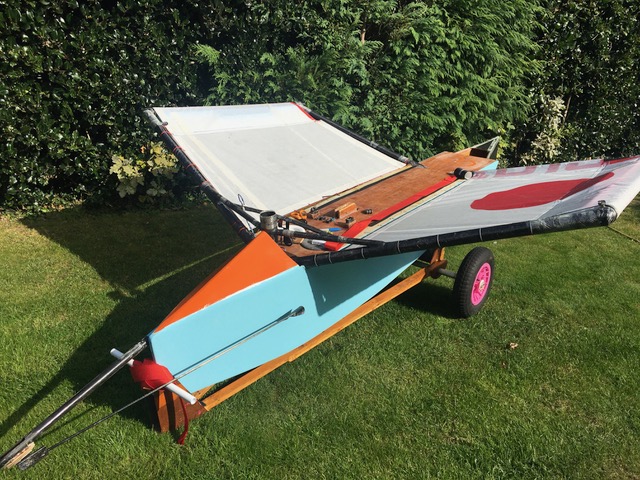 I would like to say a massive thank you to the Dylan Howell Foundation for their continued support.