As part of our series of reports from our sponsored young people during the COVID-19 lockdown period, sailor Finn Morris lets us know how the pandemic has altered his plans for the year and how he has adjusted to the restrictions:
When I wrote my last blog in February, I'd just returned from Palamos international regatta in Spain. Coronavirus has led to a lot of change since then, to put it mildly!
I won Burghfield Open at the end of February but since then, every event has been cancelled. We've missed the Spring Champs (normally the first big UK event of the year), the GBR team selection trials in Early May and the Inlands in mid-May were cancelled. The nationals were due to take place in early August but have been cancelled too. The organisers are trying to plan a 4-day event in North Wales at the end of August, which could be used as a selection series for whatever international events might happen over the winter or next year.
Sailing is a non-contact sport and takes place outdoor, so we're lucky that we're now able to get out sailing – initially as a family but I'm hoping we will be able to do some competitive training soon. Racing Internationally seems unlikely in the next month or so but hopefully it'll be possible to have some UK events
After training so much over the winter, lockdown took a bit of readjusting to! I've been doing lots of running and fitness training and I built a hiking bench to replicate the exercise needed to race my Optimist. I've also been doing eSailing, on Virtual Regatta, which gives practice of the tactics of racing, but it's not the same!
At Easter we were supposed to do two big events in Lake Garda in Northern Italy, but this was impossible, so I needed to come up with an alternative plan for the Easter holiday, so I decided to start a project:
My passion is to design, build and race fast boats, so I decided to use lockdown as an opportunity to learn about building one of my designs. So I've been building a boat. Not just any boat, I decided to build one of the most challenging dinghies out there!
The International Moth is a foiling boat that sails above the water on hydrofoils and is the most advanced dinghy in today's dinghy sailing world. It would normally be sailed by strong adults, with lots of experience and there are lots of Olympic and America's Cup sailors at the top of the fleet.
I turned 14 in May, so I'm not big enough to sail a full-sized Moth. So I've designed my boat to be suitable for me and other sailors aged 14 or 15. I decided to build it from plywood instead of carbon fibre, because it's much cheaper. Plywood is sold in 2.4m sheets, so my boat will be 2.4m long, compared with full-sized Moths at 3.2m long. I plan to use an old windsurf sail and mast and I am making the foils from Plywood re-inforced with carbon fibre. My boat is a budget boat and I think I'll be able to build it for under £200, because I'm using cheaper materials and doing the work myself. My birthday presents have combined to cover the cost of epoxy resin and plywood and it's exciting to make it work for this low a budget.
Let's look at the progress to date: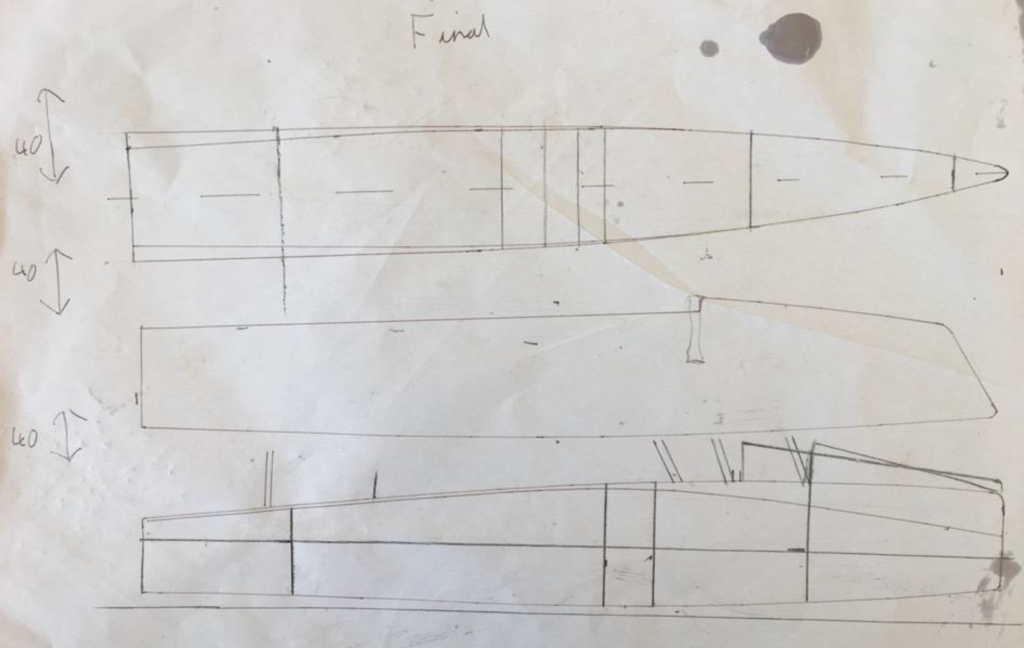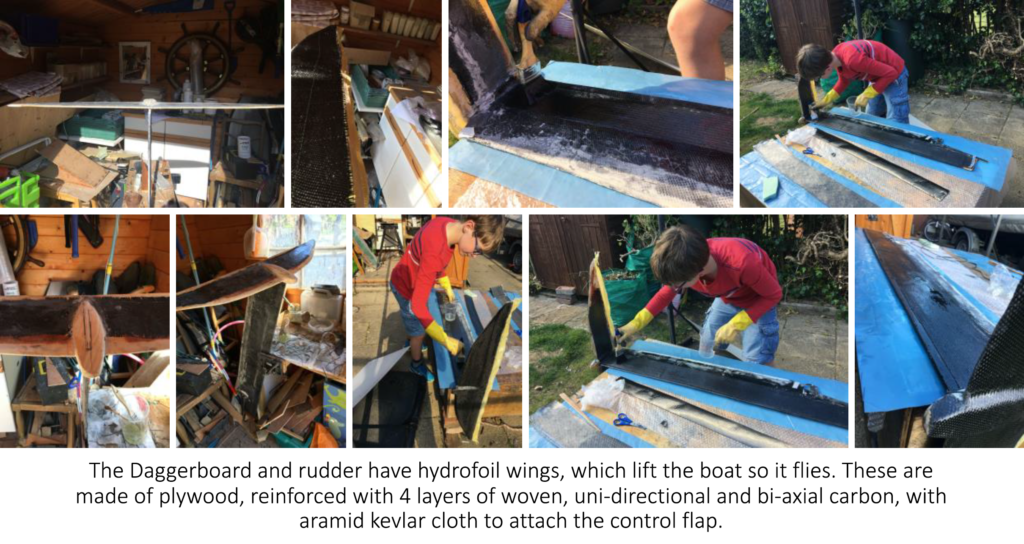 In the last week I've been able to finish off the daggerboard and rudder, which are the most challenging and important parts of the boat to build. The rudder has an adjustable flap to control the flight of the boat and the rudder steers and stabilises the boat. I've also been able to reinforce and add parts to the hull, plus fitting the daggerboard into the the boat.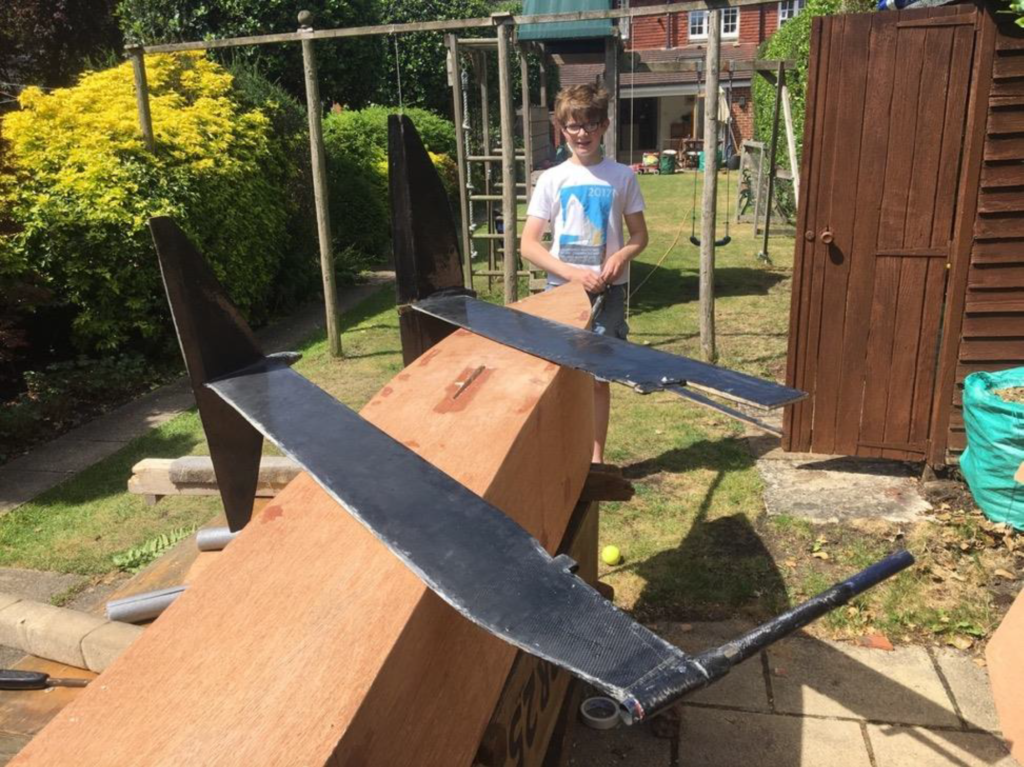 The next job will be to make the carbon fibre tubes that will make the side-racks that I'll sit on when sailing the boat. I'll make the carbon fibre tubing with cloth and resin, unless I can find 2 identical windsurf masts that I could use instead.
If lockdown continues, I'll have time to finish the boat. I'd prefer to be training and competing, but if I can't do that, I'm loving spending the time learning to build one of the high tech boats that I want to sail in the future.
Impressive work, Finn!