Jaya Wilkinson, our DHF-supported golfer, has given us this update on her recent events:
US Kids European Golf Championship
At the end of May I took part in the US Kids Golf European Championships in Musselburgh, Scotland. This was made up of 1 practice day on 27th May and then 3 x 18 hole competition days on the 28th , 29th and 30th May. This was a scratch competition, and so despite having a 14 handicap I was having to compete against some lower handicap players without receiving any shots.
The weather was not very good on any of the competition days with both rain and wind making it more difficult. For the first time, I had a proper caddie for the event. This was quite strange to begin with, but by the end of the tournament I enjoyed having a different view on the shots. The par for the course was 72, and on the first competition day I shot 79, on the second day I shot 73, and on the last day I shot 79 again finishing with a shot total of 231, 15 over par for the 3 days.
I finished in 8th place, 10 places higher than last year, and was the top UK entrant in my age group.

Horton Park Golf Club Championships
The Horton Park Golf Club Championships was held on 15th and 16th June. This was another scratch competition (no handicaps) and over the two rounds I shot 6 under my handicap (2 under on the Saturday and 4 under on the Sunday), winning the Ladies Club Championship.
Apparently, I am the youngest person to win the club championship.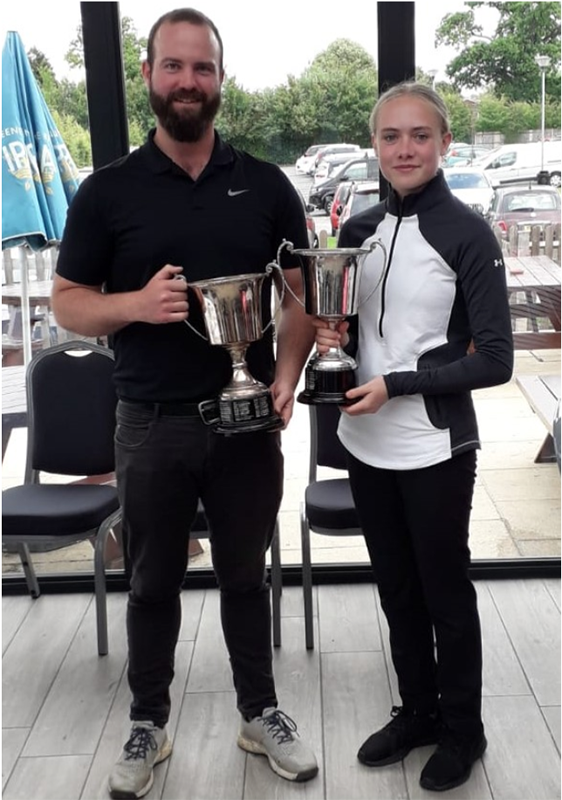 I was disappointed to find out the US Kids Golf Tournament was not a handicap qualifying tournament, but because of the scores from the Horton Park Club Championship my handicap has gone down from 14 to 12. My goal is to try to get below 10 by the end of the year. I have now also moved up to the Surrey Under 18's Girls Performance Squad!
The funding received from Dylan Howells Foundation has gone towards upgrading all my clubs. Thank you.