We have an update on Lilian from her Grandad:
Lili competed in a British National qualifier in March and came first with a new PB. She competes in Oxford at Junior level near the end of this month so we're hoping her new programme with triples goes well. She's working hard at training and has 2 triples now.
As always the support she has from DHF makes a difference. The season isn't here yet so Lili will attend skating camps this summer. Many thanks David
This is Lili receiving her Silver Medal at this years British Championships.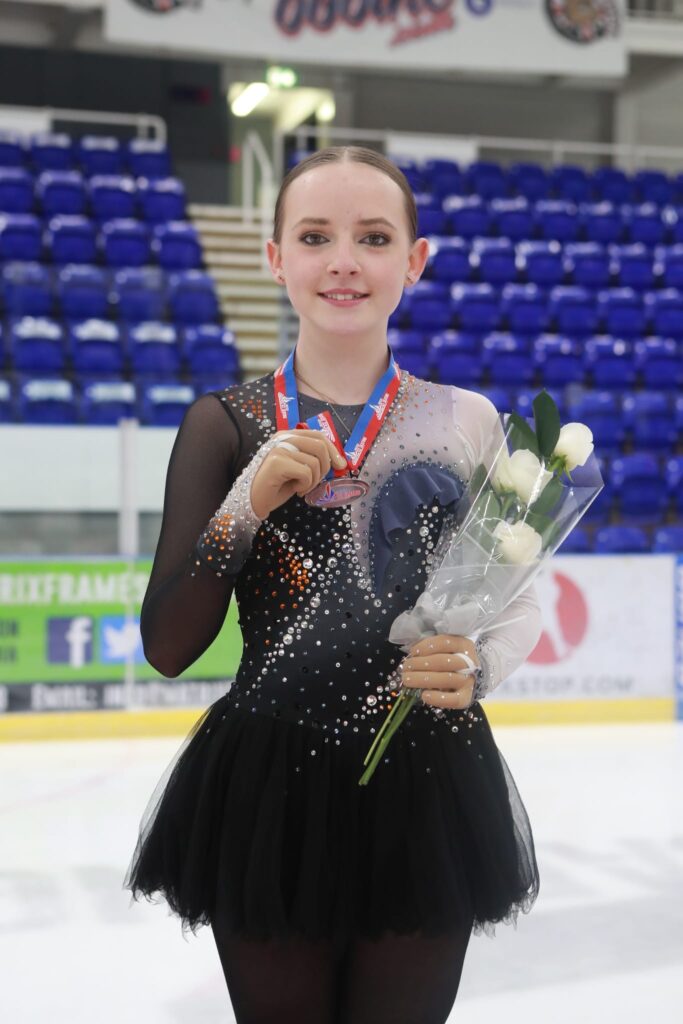 Lili also had a surprise visit to her ice rink from the current Olympic figure skating champion from 2022, Anna Shcherbakova.
Keep up the hard work Lilian, from all at DHF 🥊