Here is a brief update from our BMX-ing Hutt family:
Emily won a silver medal in the Junior Women category at the European BMX Championships in Dessel last weekend.
Lucy (the youngest sibling) won the bronze medal in the Girls 15 years age group.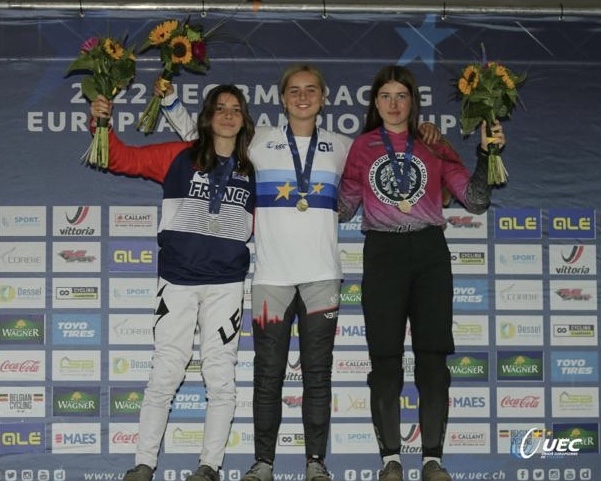 Matt has been recovering from broken ribs and failed to qualify for the finals. He has continued to coach at the Runnymede Rockets club whilst recovering.
They are all due to compete at the World Championships in Nantes at the end of July.