We have another update from sailor Finn Morris on his post-lockdown events: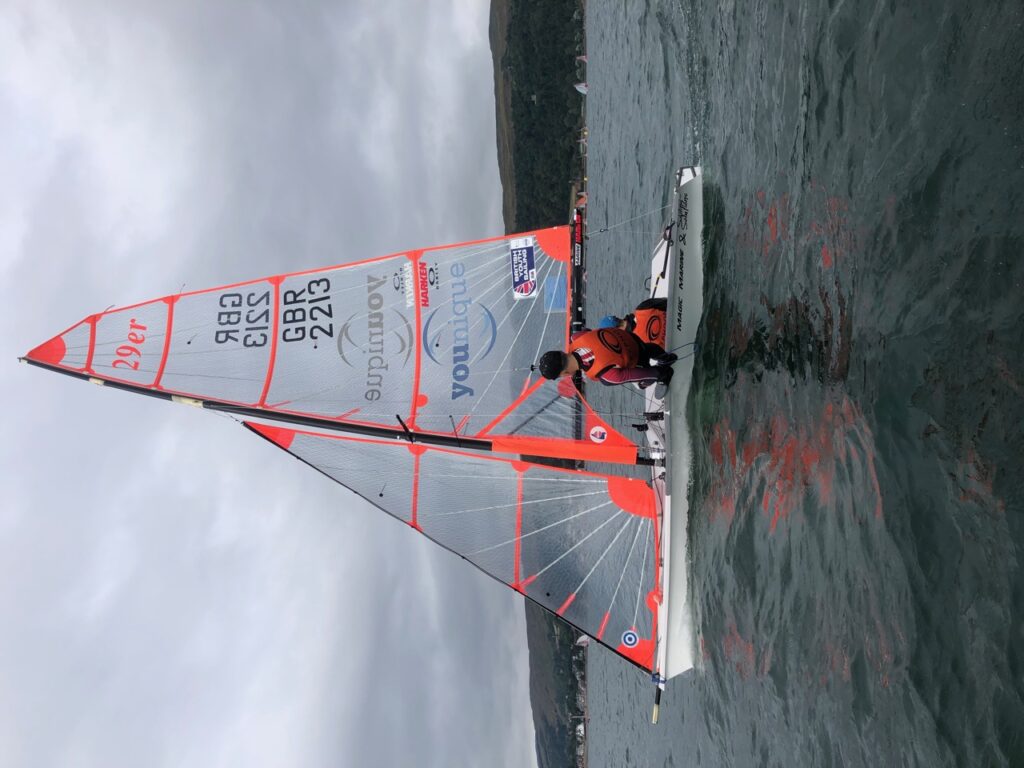 Over the last month I have competed in 2 National Championships in the 29er class as well as the Hayling Island Sailing Club youth week. The first event was in Largs, Scotland. It was the British and Open 29er National Championships. There were over 70 boats and a mix of conditions. We had a consistent week and we were happy to finish 11th overall and very happy to be first juniors (under 16) which was a great achievement for our first 29er nationals.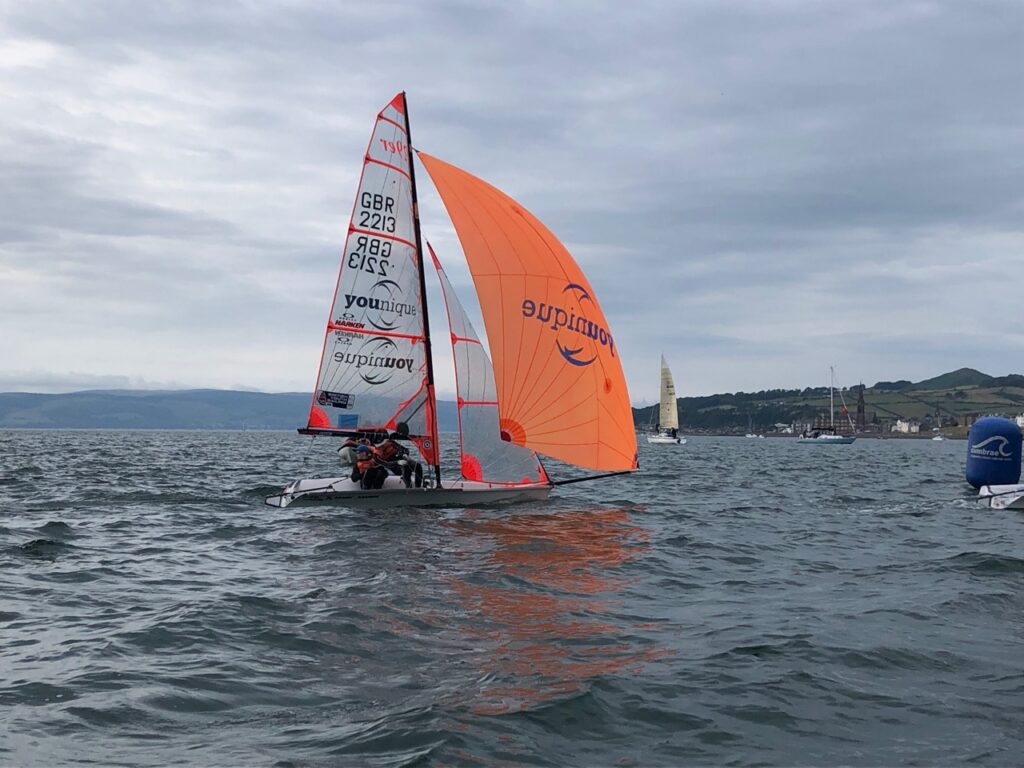 Next we travelled to Plymouth for the RYA youth national championships, which is the biggest national event for Under 19s, with over 330 competitors in 8 classes. The 29er was the biggest class and although it was our first time competing, we sailed a good event in a high quality fleet. It could have been better if we had not suffered damage to our boat in races 3 and 5, but we still finished 11th overall, which was much better than we would have expected at the start of the year.
Finally we competed in HISC Youth Week, racing against 24 other 29ers in Chichester Harbour. We had a great week but were slightly disappointed to finish 4th overall after a very consistent week of sailing in tricky conditions.
We have some training session planned and several events in the next few months and we're hoping to qualify for a national training squad for winter training.
Unfortunately I am unable to attend the Gala Dinner as I am competing in a qualifying event in Hartlepool. I would like to take this opportunity to thank the the Dylan Howells Foundation for their continued support.